Titli Datta
Member at Large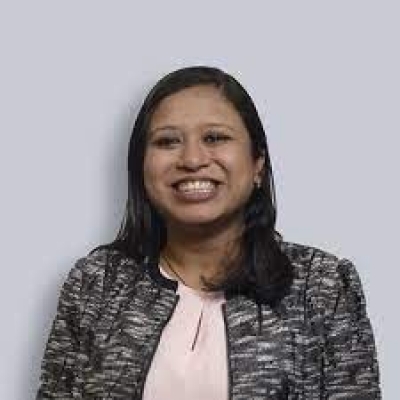 Titli Datta is a dual-qualified lawyer with over 14 years of experience in India and Canada, both in private
practice and as in-house counsel. She was born and raised in India, and relocated to Canada in 2015.
Titli is a Member of the Law Society of Saskatchewan, and of the Bar Council of Maharashtra & Goa
(Provincial Bar Council in India). Currently, Titli works as an associate lawyer in the Regina office of Miller
Thomson LLP. Titli practices litigation as well as business law, with experience in commercial
transactions, corporate finance, real estate, and other general corporate commercial and litigation
matters.
Titli received her Certificate of Qualification from the National Committee on Accreditation – Federation
of Law Societies of Canada in 2016, and was called to the Saskatchewan Bar in 2017.
Outside of law, Titli's interests lie in reading, traveling and watching movies.
Titli takes an active interest in the community, and is involved on various Boards and committees with a
view to giving back to society.