Pana Merchant
Member at Large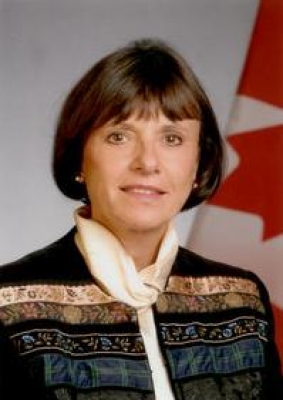 The Honourable Pana Merchant is a business leader and 15 year veteran of the Senate of Canada. Pana Merchant served for 6 years on the Board of Directors of the Parliamentary Network of the International Monetary Fund and World Bank, meeting regularly in Washington and in other world sites regarding World Bank and International Monetary Fund issues, and served for 8 years on the Board of Directors of the World Hellenic Interparliamentary Association. During her parliamentary career, Senator Merchant co-chaired the joint House of Commons / Senate Committees on Immigration and the Committee on Scrutiny of Regulations and served on the Senate committees on Foreign Affairs, Transport and Communications, Legal and Constitutional Affairs, Social Affairs, and Agriculture and Forestry.
Pana Merchant was one of the founding board members of the Canadian Race Relations Foundation, Canada's leading national agency dedicated to the elimination of racism and all forms of racial discrimination, serving for 6 years, and Senator Merchant is a longstanding member of the Regina Immigrant Women's Board of Directors.
Pana Pappas Merchant is the only Greek born woman to serve in Canada's upper chamber, and the second woman to represent Saskatchewan in Canada's Senate.
A strong advocate of First Nations rights, Senator Merchant was adopted into the Black Foot Confederacy with the name "Many Offerings" in an Alberta War Bonnet Ceremony (2008), presented with the Queen Elizabeth II Golden Jubilee Medal (2002); the Saskatchewan Centennial Medal (2015); the Queen Elizabeth II Diamond Jubilee Medal
loured at the His Majesty, the Greek Immigrant event (2015) in Montreal.
Senator Merchant is a long standing patron of the arts and particularly the visual arts, and through numerous donations has encouraged the collections of various public institutions and galleries in each of the four Western Canadian Provinces, as well as art donations to the National Art Gallery, the National War Museum, St. Francis Xavier University in Nova Scotia, and assisted in the support of the Canadian Museum for Human Rights.
Pana Merchant has a keen interest in world affairs and over the past 40 years has traveled to over 120 countries to learn and experience firsthand their culture, governance, and history. She has twice participated and addressed the Forum on Democracy, Development and Free Trade held annually in Doha, Qatar under the high patronage of His Highness, the Emir of the State of Qatar (2007 and 2008). She served as Honorary Patron for Future Achievers International.
In addition to joining the Board of Blackfridge Holdings Limited, Pana Merchant is a member of the Board of Directors of a number of privately held corporations.