Beulah Fernando
Member at Large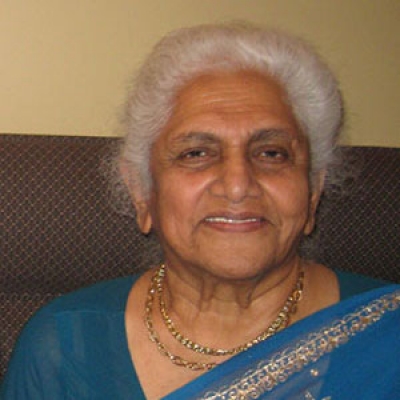 Born in Sri Lanka.
Educated in Sri Lanka and London England.
Obtained a degree in Bio Chemistry from the University of London England
Obtained a teachers diploma from the Trinity College of London England to teach English as a second language and drama.
Obtained a masters in Speech and Language Pathology Minot U.S.A
worked as a teacher in London England in a Multicultural School
Worked as a Producer of Talk shows in Sri Lanka
Moved to Canada and lived in Regina for nearly 30 years
Worked as a Speech Language Pathologist in the Regina Public Schools for 25 years.
Member of the Board of:
Canadian Federation of University Women in local and National Clubs has been a member of the Canadian Federation for 30 years Was scholarship chair for the Regina club was scholarship chair for National Federation of University Women.
Member of Saskatchewan Organisation of Heritage Language and was Chair of the Mini-language for nearly 20years, a programme introducing languages of different countries in the Regina School Systems.
Member of the India Canada Association served in different capacities including Mosaic Ambassador.
Member of Regina Immigrant Women.
Interests
Reading,
Writing for Children.
Art
Knitting
Doing Volunteer work with focus on Women and children